cashmere sweater savers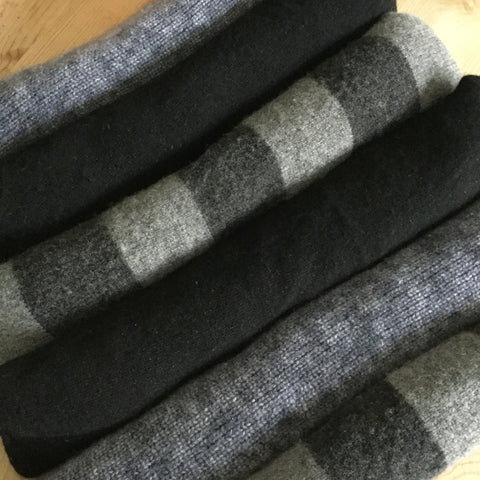 New from Lizzy Shaw Studio - Sweater Savers keep your precious cashmeres, woolens, and knits safe and fragrant in drawers, on shelves, in sweater bags, or in closets & armoires.
Sweater Savers are made from pure, reused or recycled cashmere and are filled with fragrant genuine Amish cedar shavings to keep moths away and keep your knits smelling fresh.
For seasonal storing of knitwear, make sure each piece is clean (moths lay their eggs on materials with food, sweat, oils, etc.) - wash or dry clean your clothing before storing for the summer. But all year, it's a good idea to use Sweater Savers in between stacks of sweaters, or to line shelves or drawers. The 15" length is ideal.
Available in assorted brights or darks, or contact us to order custom colorways. You can even send us your favorite old cashmere or wool sweaters to be made into your own Sweater Savers!
Information: Each Sweater Saver is made from reused/recycled cashmere and filled with fragrant genuine Amish cedar shavings. Each Sweater Saver is 15 x 3.5".
---
More from this collection