grey pearl pendant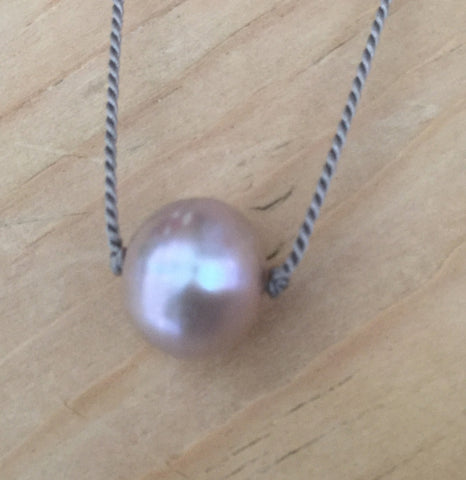 What could be more simple and elegant than a single, grey pearl? Wear it alone, layered with other gemstones or pearls, or mix with your own necklaces to create your signature look.
About pearls: Pearls are known for their beauty, purity and luster; they symbolize wisdom and are believed to attract wealth and luck, as well as offer protection. The pearl has been beloved throughout history and was revered by the Ancient Egyptians and Greeks. Known for their calming effect, pearls can also strengthen relationships and are said to symbolize the purity, generosity, integrity and loyalty of its wearer.
Grey Pearls have a simple elegance that goes with everything; they symbolize dignity, self control, patience and wisdom; they are calming and soothing.
Information: This cultured grey freshwater Pearl is approx. 9 mm; strung on a pure silk 15" cord with sterling silver lobster clasp.
NOTE: These cultured grey freshwater Pearls are a natural product and may have slight variations in size, color, shape and luster, but all are beautiful in their individual way. Allow us to choose for you.